The Wellness Massage
A wellness massage is different than an orthopedic massage in that the focus is on you as a whole, rather than solving any specific areas of pain or dysfunction. The focus is to balance the whole body, calm the nervous system and increase circulation.
There are many benefits to wellness massage. It can reduce blood pressure, tone down stress, and calm anxiety. A wellness massage turns on your parasympathetic nervous system which turns off your fight/flight response.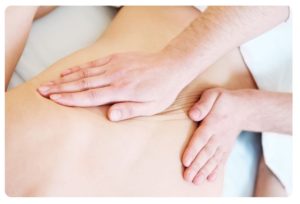 The benefits of this massage include:
Reducing stress and increasing relaxation.
Reducing pain and muscle soreness and tension.
Improving circulation, energy and alertness.
Lowering heart rate and blood pressure.
Improving immune function.
Improving sleep.
Everything about this massage experience is about making you feel good. Often there is soothing music, pleasing aromas and an attractive setting to help you feel pampered and relaxed.
If you are experiencing a particularly stressful time in your life, or a chronic accumulation of stress, a wellness massage might be just what you need!
You can book your appointments online here or by calling the clinic at (250) 545-0103