Magnesium Magic
Magnesium is a vital mineral in our body. It helps with energy production, muscle function, it supports the immune system and hundreds and hundreds of other health boosting actions in our body.
It's important to get enough magnesium in your diet in order to optimise your health and your hormones.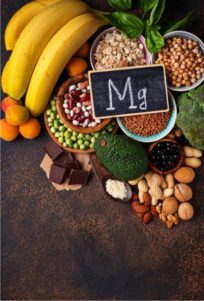 Here are just a few ways magnesium supports your health:
May help reduce PMS symptoms
May help reduce intensity of menstrual cramps
May help reduce symptoms of peri-menopause
Can help with migraines and tension headaches
May help manage symptoms of depression
May help reduce anxiety
Can be effective at improving insulin sensitivity
Aids sleep
Supports Thyroid health
Wondering how magnesium could be incorporated into your diet to support your health and hormones? I'd be happy to help support your journey, book an initial consultation with me at Balance Natural Health Clinic.