The Benefits of Using a Journal
The idea behind using a journal is not to add more pressure as "one more thing to fit into your day" - think of it as something available to you 24/7 whenever you need it. You can pick it up and write when you can't sleep, are feeling anxious or low, have a busy list making brain or just can stop thinking about something… use it whenever!! It is meant to just be there for you when YOU need it… here are some of the top benefits of using that journal: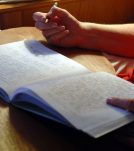 Biological effects– improved immune system, improved physical health and wellness; stress reactions in the body are reduced.
Psychological effects – immediate and long term mood changes, decreased anxiety, and feelings of happiness are increased with decreased negativity.
Behavioural effects – improved performance at work and school, improved adjustment to new and different situations, improved working memory and learning, improvements in social interactions.
Better sleep! – keep your journal at your bedside and write when you can't sleep, use this as a place to store your worries until tomorrow.
There is safety in writing – you select the audience for your writing, if you want any. By being in charge of your audience and the safety of your journal - you learn to be open and honest with yourself.
You are in control – write when you need it, if it gets too much, take a break, come back to it when you are ready. Find someone you trust either a supportive friend relative or professional to support you as you are writing. References: (De Salvo, 1999)*, (Caughlin, 2009)** and (Pennebaker, 2004)***
Some Journaling Tips –
use different colored ink throughout your book to identify specific feelings or topics reviewing the journal after a few weeks can show you patterns of mood or feelings or areas of stress
Start your journal with a dedication or disclaimer page – allowing the journal to be for you and only you, provide permission to yourself to be honest and authentic
Add quotes, song lyrics, top 10 lists, drawings, doodles or diagrams, cuts out from books or magazines, a favorite photo… allow yourself to be creative and make it your own.
*Writing as a way of Healing – How telling our stories transforms our lives by Louise De Salvo
**Journaling Through: Unleashing the Power of the Authentic Self. Seven benefits of unlocking the wisdom within by Angela Caughlin
***Writing to Heal A guided Journal for Recovering from Trauma & Emotional Upheaval by James W. Pennebaker, PhD.