Shoppers Guide to Pesticides in Produce
The Environmental Working Group recently published its annual Shoppers Guide for buying produce. This US study ranks pesticide contamination for 53 popular fruits and vegetables based on an analysis of 51,000 tests for pesticides on these foods, conducted from 2009 to 2018 by the U.S. Department of Agriculture and the federal Food and Drug Administration. Nearly all the studies on which the guide is based tested produce after it had been rinsed or peeled. The results include the Clean 15 and Dirty Dozen of Produce. While it is a US study it may be helpful in choosing where to spend your organic food dollars.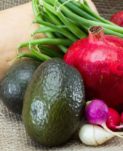 Clean 15
Avocado
Sweet Corn (low levels of pesticides but may be GMO therefore choose organic if you can)
Pineapples
Cabbage
Onions
Sweet Peas (frozen)
Papaya
Asparagus
Mangos
Eggplant
Honey Dew Melon
Kiwi
Cantalope
Cauliflower
Broccoli
Dirty Dozen
Strawberries
Spinach
Nectarines - imported
Apples
Grapes - imported
Peaches – imported
Cherries
Pears
Tomatoes
Celery
Potatoes
Bell Peppers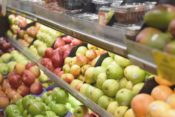 But this is no excuse to skip your fruits and veggies! Conventionally grown is better than not at all but choose organic from the dirty dozen when you can. The benefit of fruits and vegetables outweigh the risk from pesticides even if they're not organic.
Health Effects from Pesticides
The Sierra Club has a great Fact Sheet on Pesticides.