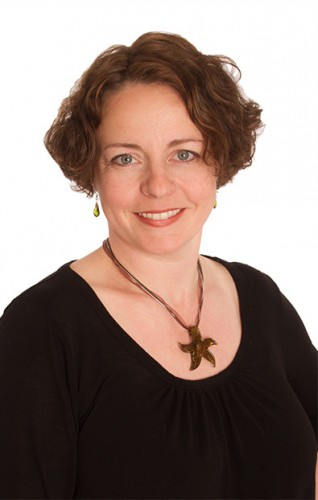 Registered Massage Therapist
Sarah Robson has been practicing massage therapy for 19 years since graduating from the 3,000 hour, three-year program of the Okanagan Valley College of Massage Therapy (OVCMT) in Vernon, BC in 2000. Prior to going to massage therapy school she graduated with an honours degree in biomedical sciences from the University of Guelph.
Sarah has taken additional training in myofascial therapy, arthrokinetic therapy, Ortho-Bionomy®, movement assessment and corrective exercise therapy, neurostructural integration, hot stone massage, cranio-sacral therapy, visceral massage, and Reiki Level 1. Along with working as a registered massage therapist, Sarah taught at OVCMT for 15 years. Her primary roles were teaching musculoskeletal anatomy, integrated sciences, and therapeutic exercise; however, she also supervised sports massage and hydrotherapy clinics, and was an examiner for practical exams.
Sarah's goal as a massage therapist is to help clients achieve pain relief, reduce tissue restrictions, improve joint mobility and thus restore quality of living. This is achieved through a combination of massage therapy and education on home care. Which includes stretching and strengthening exercises, hydrotherapy, and ergonomic changes at work or home. She can treat many conditions and provide activity or work-related modification advice. These home care tools will address the nature of postural imbalances and activity and work-related strains from faulty biomechanics.
Sarah is an active person who participates in many sports and has a lot of personal experience in sports-related treatments and injuries. She has worked with many athletes involved in Ironman and short course triathlons, mountain biking, BMX racing, hockey, soccer, volleyball, basketball, and dance/gymnastics. She has massaged during weeklong cycling tours (Tour BC) and for a BC Bike Race team.
Sarah is passionate about helping others and is always eager to learn new ways to address her clients' needs. Her goal is to help others feel and perform at their best.
---