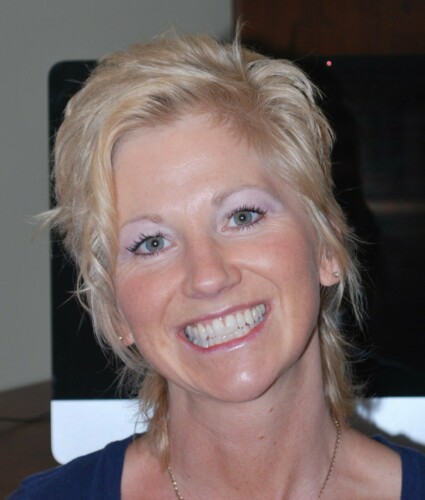 Registered Massage Therapist
Allison is a skilled Registered Massage Therapist, and has achieved her 3000-hour diploma from the Okanagan Valley College of Massage Therapy. Allison completed her 200 Yoga Teacher Training while living on the Greek Island Kithira. Allison uses numerous modalities in her practice such as Systemic Deep Tissue Massage, Applied Somatics, Thai Massage, Acupressure and Meridian Therapy, Fusion Massage, Cranio- Sacral Massage, Biodynamic Myofascial Mobilization, Manual Lymph Drainage, and Kinesio-taping. She brings close to 25 years of experience as a Therapist, Personal Trainer, Hockey Trainer, and a Yoga Instructor which gives her a unique perspective regarding the mind-body connection.

In addition, Allison is a Registered Clinical Counsellor with the British Columbia Association of Clinical Counsellors. She has a Bachelor's degree in Health Sciences from Thompson River University, and a Master's degree in Counselling Psychology from Yorkville University. Allison's goal as a counsellor is to clinically explore individuals from a biopsychosocial perspective looking at the interconnections of biology, psychology, and social aspects. Allison specializes in helping clients with PTSD, anxiety, depression, trauma, and survivors of physical and sexual abuse. She uses a variety of treatment modalities, including EMDR, Sensorimotor Psychotherapy, Narrative Therapy, Solution Focused Therapy and Creative Strategies.
A little bit more about Allison… When she is not working she enjoys playing a variety of sports such as tennis, racquetball, pickle ball and curling. She loves canoeing, rowing, paddle boarding, mountain biking and hiking with her dogs. She has backpacked extensively through the United Kingdom, North, Central and South America, a couple of countries in Europe and parts of China where she volunteered at a panda bear sanctuary. Allison loves animals and currently has 2 amazing rescue dogs and 2 wonderful rescue kitties.